BOAT FIRE IN TAYLORS ISLAND IS UNDER INVESTIGATION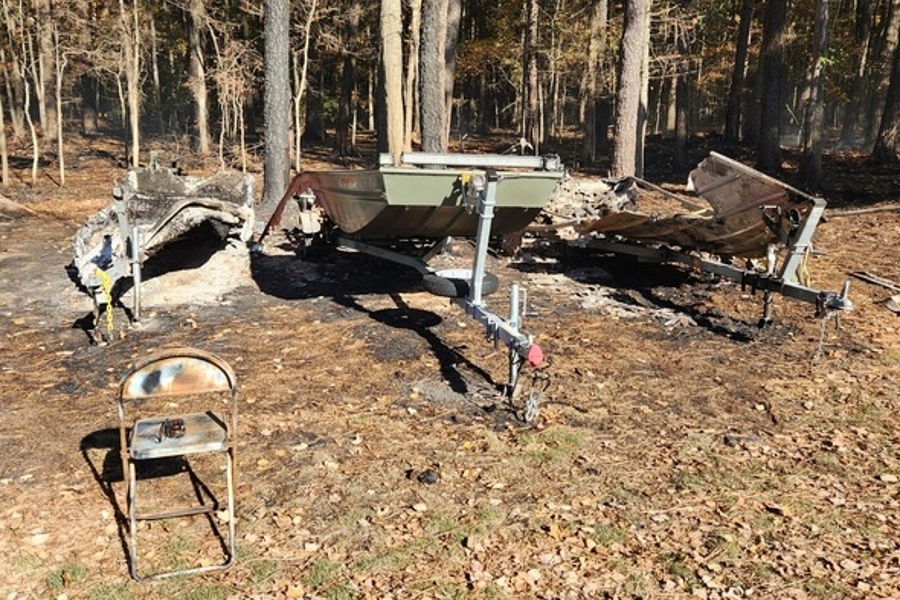 November 16, 2023
Taylors Island, MD - On November 12, 2023, at approximately 3:10 AM, firefighters from the Taylors Island Volunteer Fire Department responded to the 4000 block of Smithville Road in Taylors Island, Dorchester County, Maryland, for (3) three boats that were on fire.  
It took 10 firefighters approximately 40 minutes to get the fire under control. 
Fire investigators estimate that there was a $50,000 loss from the fire. 

Fire investigators made the determination that the fire started on the side console of the far-right boat.  The preliminary cause of the fire is still under investigation. 
The OSFM was notified several hours after the fire was extinguished.  The fire resulted in a wildland fire that encroached onto the Blackwater National Wildlife Refuge burning approximately 1 acre of land.  State and Federal Forestry services are assisting.
© Eastern Shore Undercover LLC TM/SM. All Rights Reserved.