MARYLAND'S DEER FIREARMS HUNTING SEASON OPENS ON NOVEMBER 25, 2023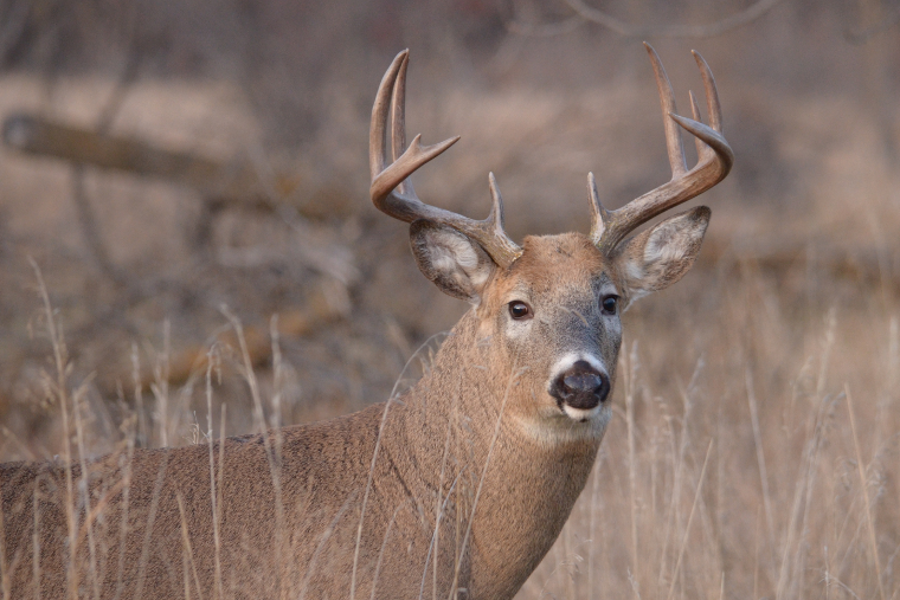 November 19, 2023
The two-week firearms hunting season for sika deer and white-tailed deer will open on Saturday, November 25, 2023, and will last through Saturday, December 9, 2023. 
The two-week season will include Sunday hunting in all but three counties, allowing hunters more weekend opportunities to hunt and contribute to managing Maryland's deer population.  The three counties excluded from Sunday Hunting are Baltimore, Howard, and Prince George's County, Maryland.
This is certainly one of the most popular times for deer hunters and citizens should expect an increase of gunfire being heard around the wooded areas of the Eastern Shore.
Bag limits for the firearm season, along with other deer hunting seasons and regulations, are available in the 2023-2024 Maryland Guide to Hunting and Trapping.
During firearms season, the State of Maryland requires that deer hunters wear daylight fluorescent orange or daylight fluorescent pink in one of the following manners: a cap of solid fluorescent daylight orange or pink, a vest or jacket containing back and front panels of at least 250 square inches of fluorescent daylight orange or pink, or an outer garment of camouflage daylight fluorescent orange or pink worn above the waist and containing at least 50 percent daylight fluorescent color.
We encourage all hunters to carefully check all tree stands prior to entering and always wear a full-body safety harness while in the stand and while climbing in or out. 
© Eastern Shore Undercover LLC TM/SM. All Rights Reserved.